It's not just a pool, 
it's a lifetime of memories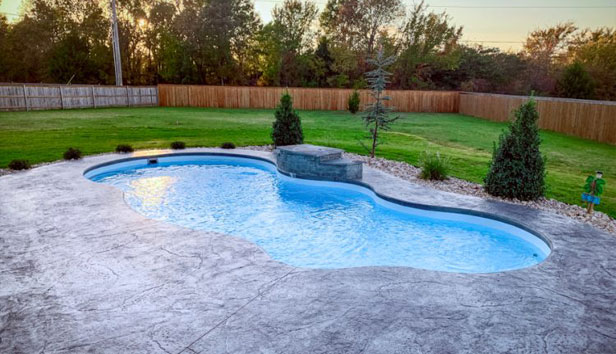 New Pool Install
Looking for a new pool to complete the backyard of your dreams? Custom Pool Service installs from start to finish. We will size a pool tailored to your backyard and needs. We can even make the pool vitually maintenance free. We will then give you a detailed quote outlining the scope of the project.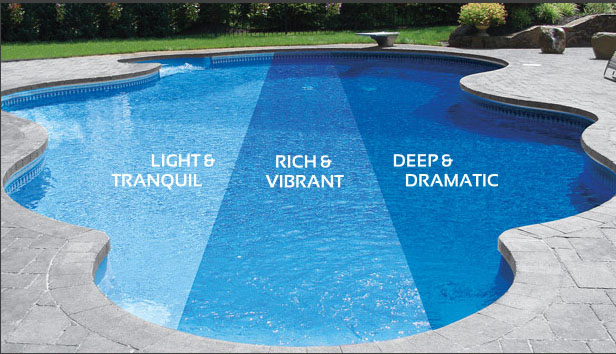 Vinyl Liners
Custom Pool Service offers multiple styles of liners. Our preferred style is SuperMax. This liner is more durable with a 27mil thickness. It is also the same cost as other 27mil liners, but adds extreme value with its additional enhancements.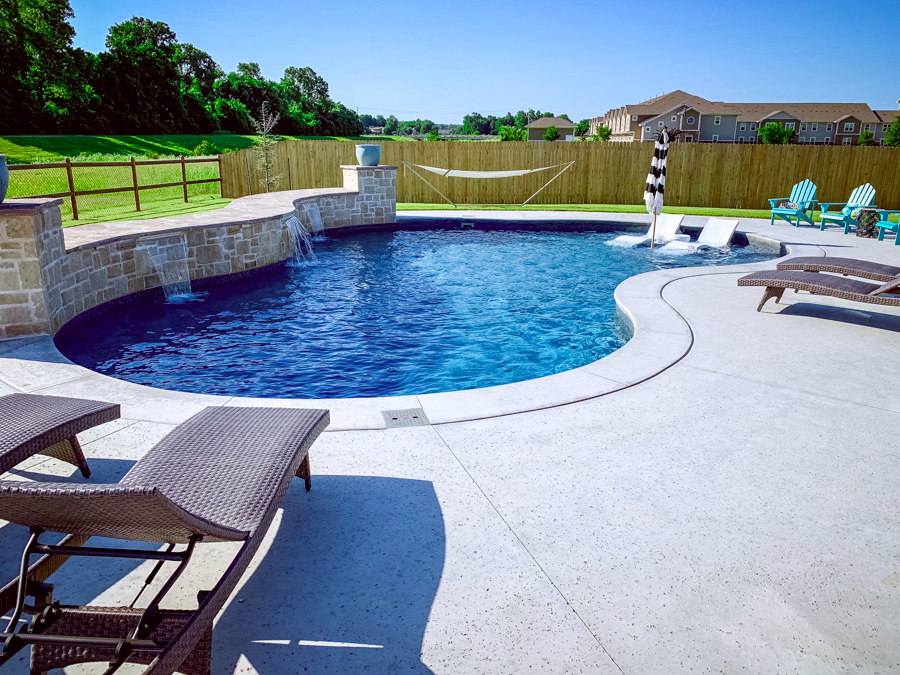 Safety Covers
The Kafko Pool Safety Cover is designed to protect both your pool and your family. Kafko's pool covers are manufactured to your specific pool size and shape. Properly installed, the Safety Cover will help prevent accidental intrusion by children and pets, and can even save you money on your insurance.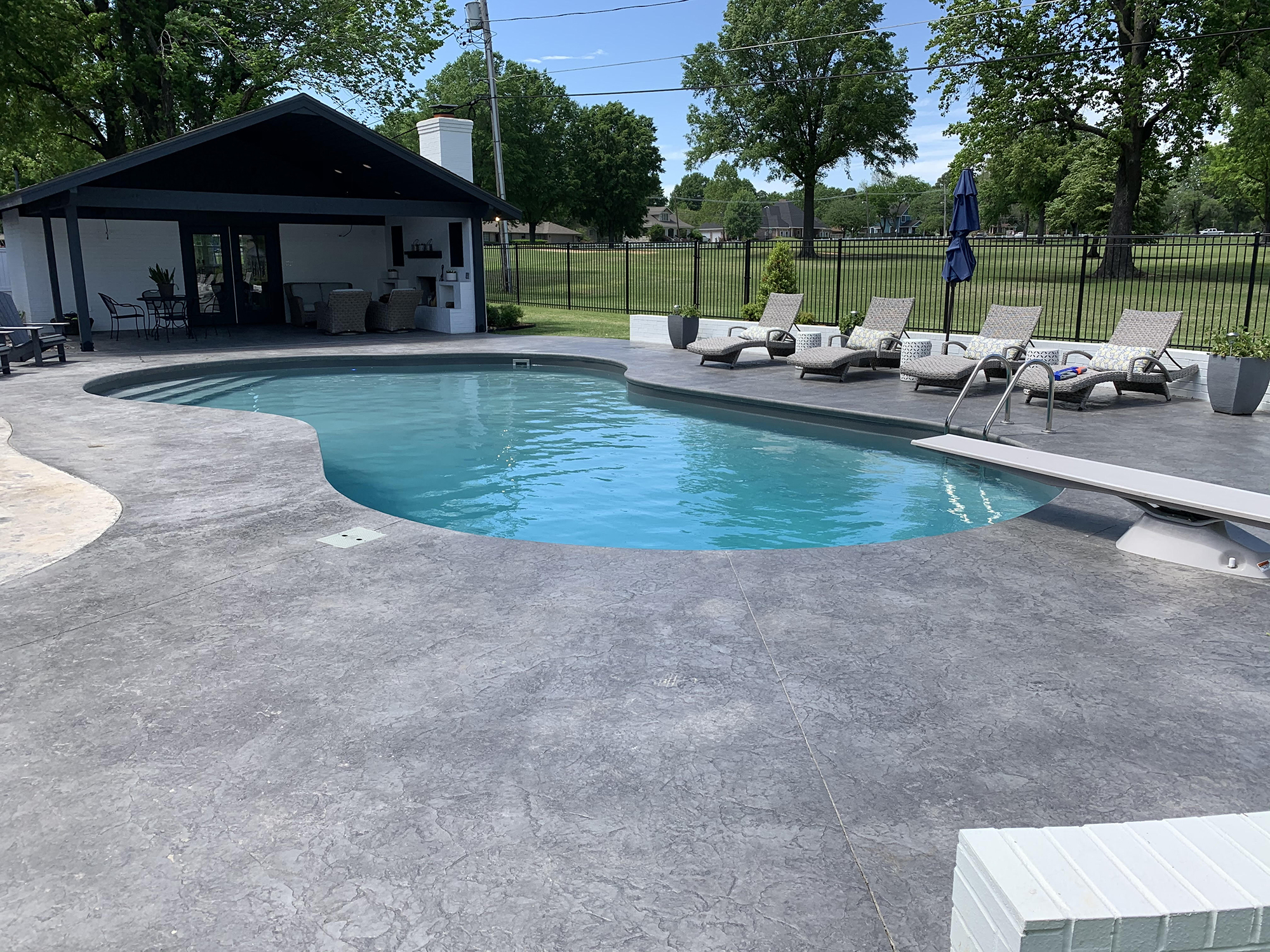 ABOUT US
Tulsa Custom Pools specializes in swimming pools from basic to the extravagant. We have been in the swimming pool industry in Tulsa and the surrounding area since 1980 and have worked on over 2,000+ swimming pools. We believe in making swimming pools a safer, cleaner, more enjoyable environment. We strive to be on the cutting edge of swimming pool technology in order to provide our customers with the best products available in Oklahoma. Ask us about our salt systems with filtering systems to make taking care of your pool a breeze. Go to our services section for other products offered.
WHAT WE DO
Since 1980 Custom Pool has been a pillar in the swimming pool industry in Tulsa and the surrounding area. We offer custom built vinyl swimming pools, fiberglass swimming pools, as well as complete renovation of vinyl liner swimming pools that include: equipment, salt water systems, coping, concrete decks, and ground water problems solved. Tulsa Custom Pool specializes in swimming pool installation, heavy 27mil vinyl liners and renovation of your current pool. If you are looking for a company who can take care of your swimming pool needs, you can trust Tulsa Custom Pool.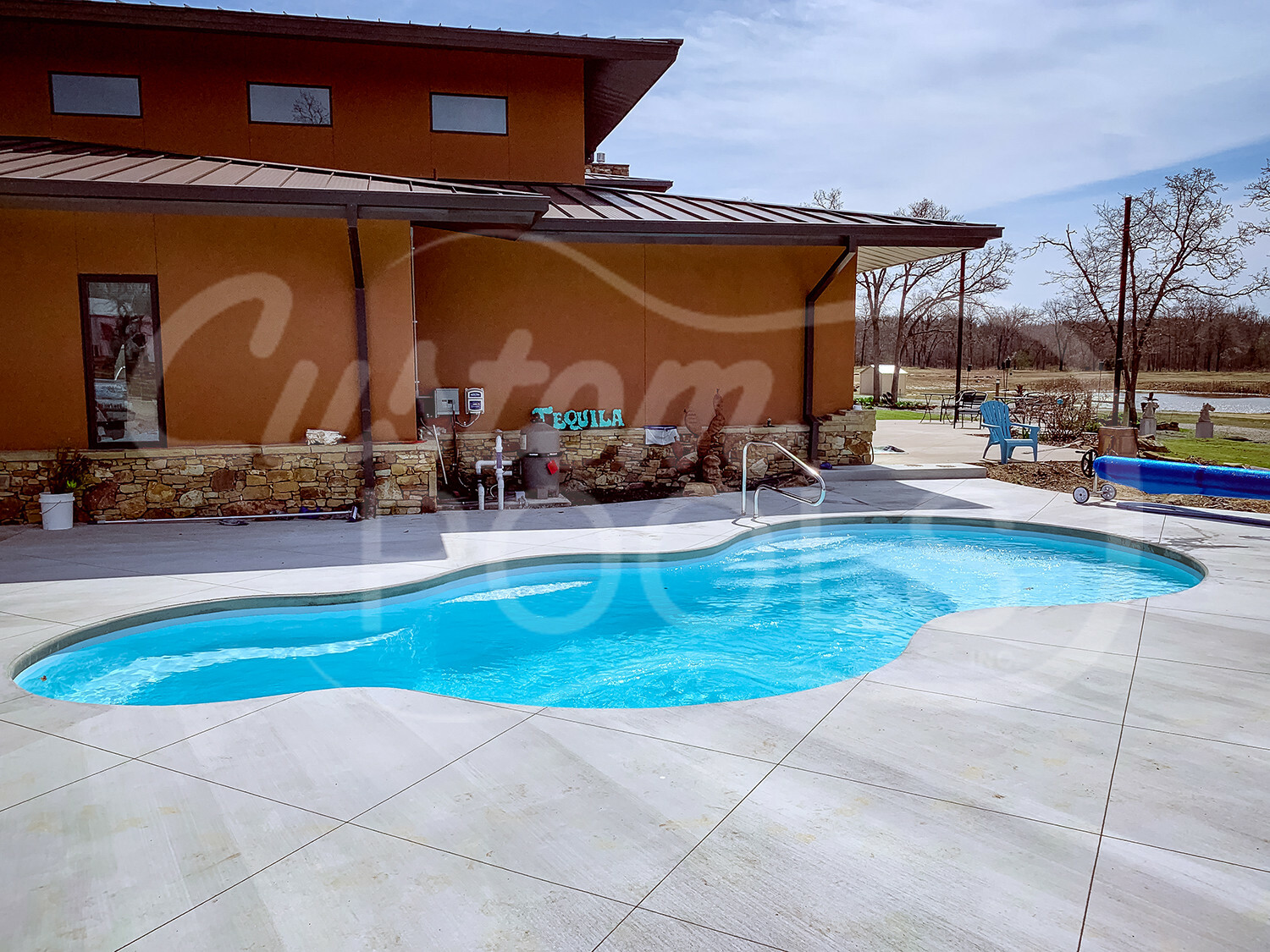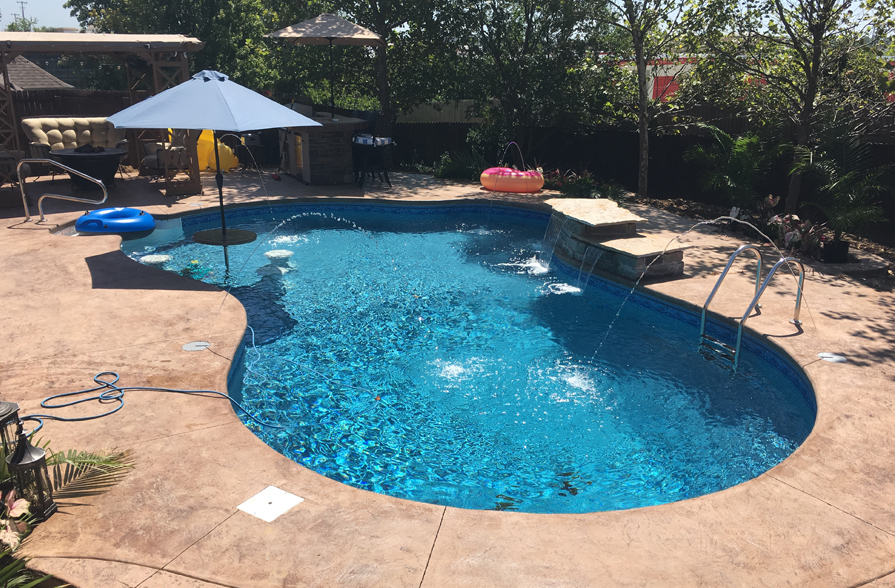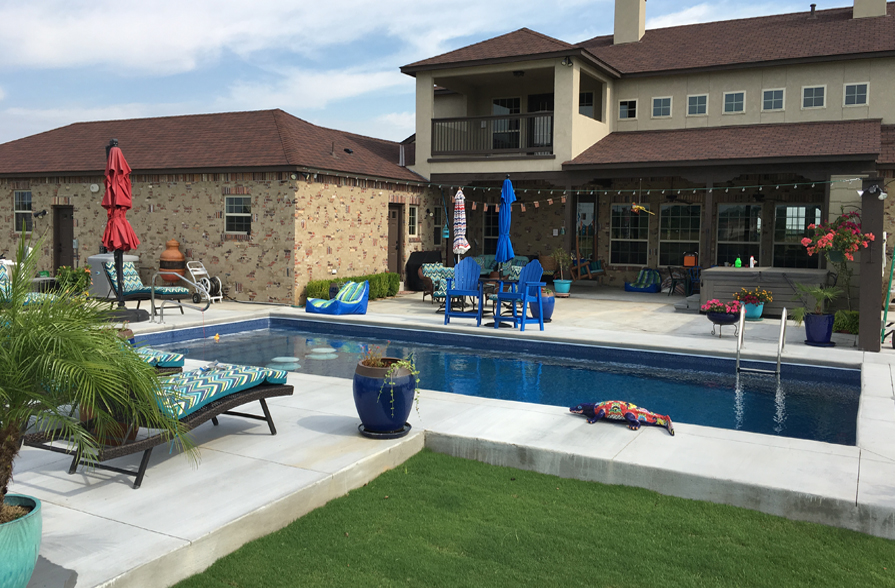 We offer multiple options for financing your pool.
Click the box to find out more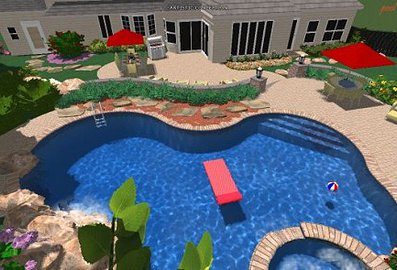 CONCEPT
We help you through the process every step of the way. We will meet at your house for a free consultation. First, we discuss what you are envisioning for your swimming pool. Our experience will help define the best overall options for you depending on measurements, available space, shape, etc. You dream as big as you want to & we can bring it to life. Next, we get to work on the swimming pool permits & schedule the excavation for your pool.
BUILD
This phase is exactly what it sounds like, building your pool. After you have decided on the final design, layout, and style of swimming pool for your family we start the build. This is where the pool is set, leveled, plumbed & your swimming pool really begins to take shape.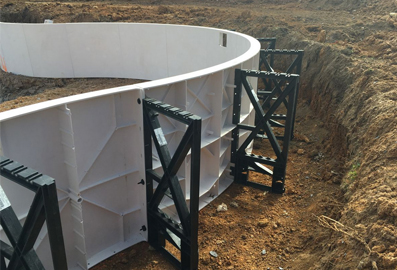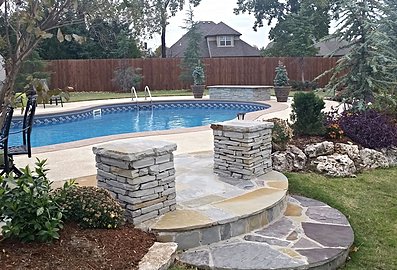 COMPLETION
This is what you have been waiting for! The swimming pool is finished with every detail that we agreed on. Details include stamped & colored concrete, LED lighting, automation controls, water features, and many more options. At this point, we have helped you through the entire process to get you the desired result…a swimming pool that will ensure family time & memories for a lifetime.